RESCHEDULED TO NOVEMBER: Narrative Medicine Rounds
"Passing for Human: Writing Comics from Life," a talk by cartoonist Liana Finck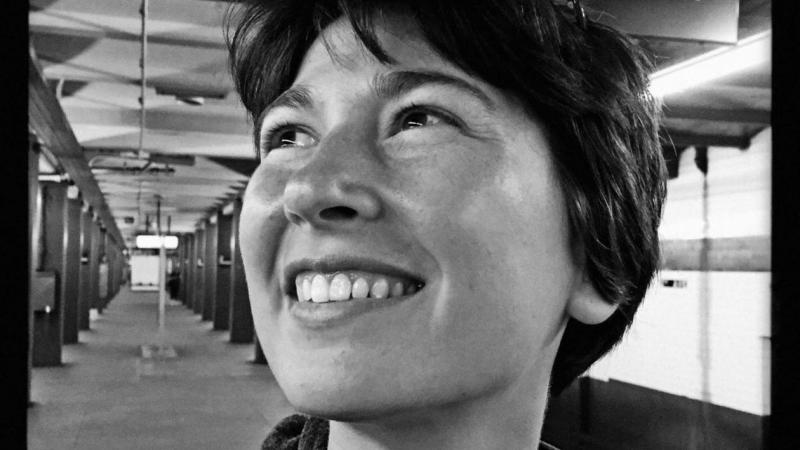 Based on the latest updates from the World Health Organization, the CDC, and current travel and event restrictions here at Columbia University Medical Center and around the world, we have rescheduled April Narrative Medicine rounds with Liana Finck to November 4th.
For our (rescheduled) November Narrative Medicine Rounds, we welcome cartoonist Liana Finck, whose work appears regularly in the New Yorker and on her Instagram feed. Her most recent publications include a graphic novel entitled Passing for Human, and the cartoon collection Excuse Me: Cartoons, Complaints and Notes to Self.
In a review of Passing for Human in The Guardian, writer Rachel Cooke points out: "There is a resonant truth at the heart of this book, and it soars above everything else, however distracting; it has to do with life, and all the loneliness it involves." About Finck's graphic novel, Vogue writer Julia Felsenthal said in a profile: "Drill down through its many layers, and Passing For Human seems fundamentally to be about the tension between eccentricity and assimilation, about the exhausting experience of constantly calibrating oneself against some external measure of normal ('an exploration,' says Finck, 'of what it means to feel weird, rather than to be weird.') It's also a bildungsroman about an artist trying to understand her lifelong compulsion to make art.''
Liana Finck is a recipient of a Fulbright Fellowship, a New York Foundation for the Arts Fellowship, and a Six Points Fellowship for Emerging Jewish Artists. She has had artist residencies with the MacDowell Colony, Yaddo, the Lower Manhattan Cultural Council, and Tablet magazine. Her first book, A Bintel Brief, was published in 2014.
Narrative Medicine Rounds are monthly rounds on the first Wednesday of the month during the academic year hosted by the Division of Narrative Medicine in the Department of Medical Humanities and Ethics at Columbia University Irving Medical Center. These events are free and open to the public. While we do not live stream these events, you can listen to a podcast of them on iTunes.
Photo by Jorge Colombo