Workshops and Events
Upcoming events for the Division of Narrative Medicine
February Narrative Medicine Rounds with Rachel E. Gross
For our first Rounds of the spring semester we are thrilled to welcome Rachel E. Gross, award winning science journalist and author of Vagina Obscura: An Anatomical Voyage, published by W.W. Norton & Co. in 2022. Rachel will speak to us about her book, in which she "takes on a herculean task," according to The New York Times, "exploring female anatomy from a medical, social and historical perspective."
Additional Details
The Art and Science of Narrative Medicine: Creativity, Community, Justice, Care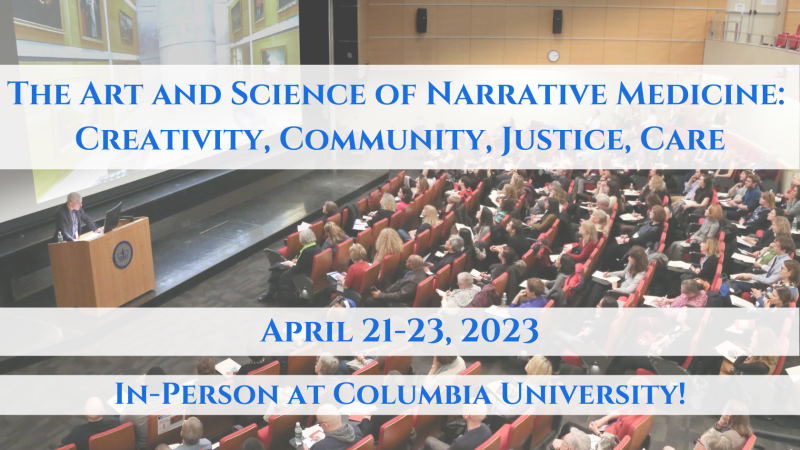 Join us for our our first basic workshop held in-person at Columbia University Irving Medical Center since 2019! Come spend the weekend with us in New York, April 21st-23rd 2023, for an immersive and intimate introduction to narrative medicine theory and practice, and the myriad ways these applied creative skills impact community, justice, and care!
Additional Details
Follow Columbia Narrative Medicine on Social Media