Division of Narrative Medicine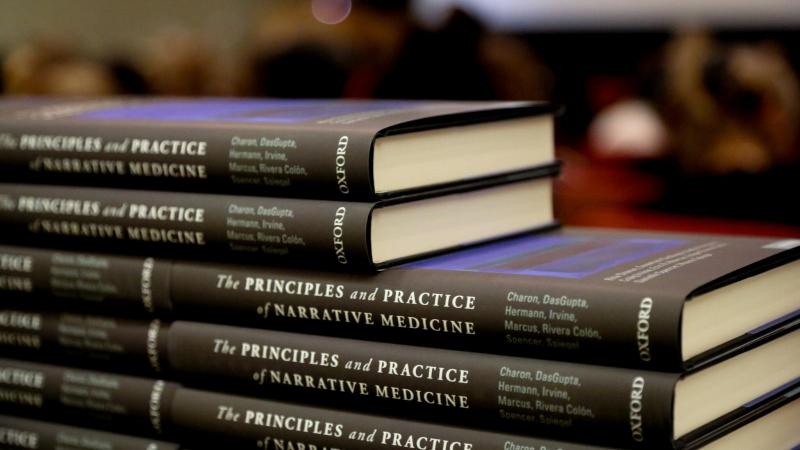 Narrative medicine is an international discipline at the intersection of humanities, the arts, clinical practice, and health care justice with conceptual foundations in narratology, phenomenology, and liberatory social theory. Arising at Columbia in 2001, narrative medicine has developed principles and practices that equip clinicians to better comprehend their patients' experiences and perspectives so as to deliver equitable and effective health care. Narrative medicine also engages with writers, artists, scholars, activists, and human services professionals of all kinds to improve health care from the perspectives of patients and providers.
Working with nurses, social workers, physicians, mental health professionals, chaplains, academics, and everyone interested in person-centered, respectful health care, this discipline aims to deepen self-awareness, clinical effectiveness, collaborative skills, and creative capacities through rigorous narrative training and practices. Our commitments to health care justice underlie our writing, teaching, research, advocacy, and delivery of care. Our mission is to conceptualize, evaluate, and share these ideas and practices nationally and internationally.
Narrative Medicine Rounds and Workshops
Wednesday, December 6, 2023
Follow Columbia Narrative Medicine on Social Media