IPE Day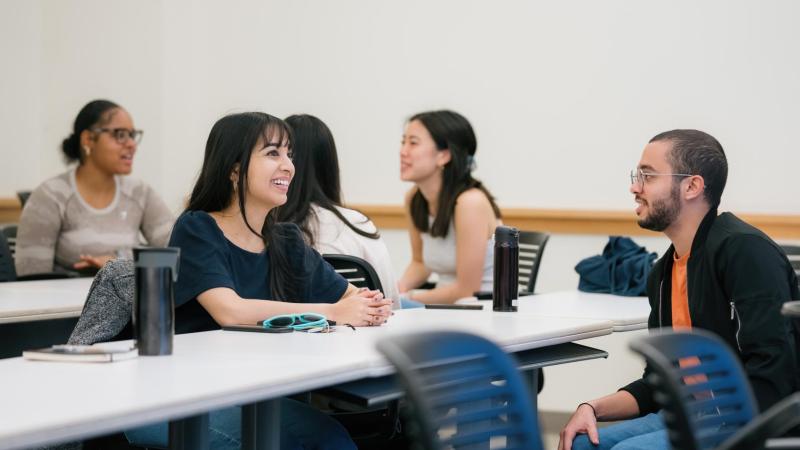 On April 2, 2024, Columbia's professional health programs and schools free themselves from business as usual to dissolve professional silos and improve respectful, effective, person-centered care. In lieu of regularly scheduled classes for most dental, medical, nursing, nutrition, occupational therapy, pastoral care, physical therapy, public health, social work, and genetic counseling students, the campus will join together for a day-long interprofessional curriculum. 2,000 students, faculty, and staff will cross school boundaries and participate in lecture presentations, experiential learning, and workshop sessions that convey the necessity and skills of egalitarian teamwork.
---
The overall mission of IPE Day is for students to develop the capacity to:
Articulate the importance of mutually respectful and responsible interprofessional collaboration in caring for patients, families, communities, and populations served
Understand how roles and responsibilities of members within interprofessional health care teams complement one another
Recognize the value of interdisciplinary perspectives in health care decision making
Understand how a team-based approach can optimize health care delivery
Identify how multiple stakeholders across education and practice settings can engage in actively practicing anti-racist and equitable care.
---
Past IPE Day Lectures
---
Student IPE Day Experiences:
I believe that IPE day is incredibly valuable in that it is the only opportunity we have to learn about many things that will be integral to the fabric of our lives and our patients' lives. I learned more on IPE day than on any other single day this year, and would love to have even more opportunities to engage.
I think the value [of IPE Day] is so high and that more integrated learning at Columbia could help students have a much more holistic view of what health care means to patients' quality of life.
I learned the importance of communication between the different members of a health care team. Complicated conditions can require many health providers, but without adequate communication a patient's needs will not be fully met in a way that is applicable and accessible and attainable for them.
I learned that we are all in the same boat in some ways, but also very different in others. It is important to realize this and use the differences that we all bring to the table as tools to grow and be better providers. Being able to interact with other professional programs really opened my eyes and helped me understand the best way to care for a patient.