Education and Narrative Medicine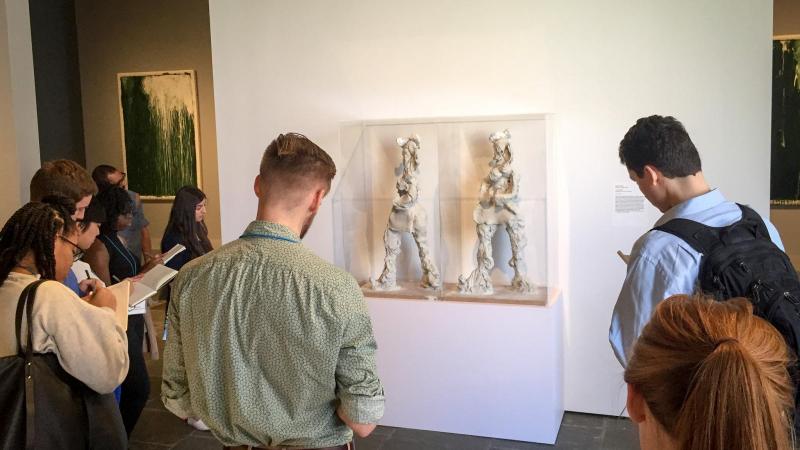 Explore the academic degree programs of the Department of Medical Humanities and Ethics, as well as electives, seminars, fellowships, the Visiting Scholars Program, and other integrations.
MS in Narrative Medicine
The Narrative Medicine Master's Program seeks to strengthen the overarching goals of medicine, public health, and social justice, as well as the intimate, interpersonal experiences of the clinical encounter.
The core curriculum of the MS in Narrative Medicine combines intensive exposure to narrative writing and close reading skills, literary and philosophical analysis, and experiential work, with the opportunity to apply this learning in clinical and educational settings.
Master of Science in Narrative Medicine Program
Online Certification of Professional Achievement in Narrative Medicine
The Online Certification of Professional Achievement in Narrative Medicine program is designed to accommodate individuals who are seeking further training in Narrative Medicine, but who are unable to relocate to New York City for the Master's Program.
Taught by Columbia University Narrative Medicine faculty, each course combines multimedia presentations, weekly creative assignments, and collaborative activities to build skills in the clinical and personal aspects of narrative medicine. The program is available almost entirely online with the addition of one non-credit in-person weekend workshop during the spring term.
 Online Certification of Professional Achievement in Narrative Medicine
VP&S Electives and Seminars
All first-year medical students at Columbia are required to complete an intensive half semester seminar in the humanities. Additionally, Narrative Medicine offers a month-long intensive fourth-year elective in Narrative Medicine in February.
Post-Graduate Fellows in Narrative Medicine
The Narrative Medicine Fellowship supports projects that fortify the field of narrative medicine. Candidates for the fellowship must be graduates of Columbia University Master's of Science in Narrative Medicine who are interested in promoting narrative understanding in patient care, professional education, and curriculum development, or in forging new pathways in research important to the growth of the field of narrative medicine.
Submit a Proposal for the Narrative Medicine
Integrations at Columbia
The Division of Narrative Medicine is proud to be a part of these other initiatives taking place on Columbia's campus: Narrative, Health, and Social Justice University Seminar, Graphic Medicine Club, Narrative Medicine Workshops for Columbia College and Postbaccalaureate Premedical Program, and Reflexions.
Narrative Medicine StudioLab
You're invited to join the Narrative Medicine StudioLab, a home for creators on campus. The StudioLab is your place to share work, design projects, discover collaborators, learn about creative events and activities of interest, and find support from like-minded people. All are welcome, from students to faculty, across any of the CUIMC schools, and regardless of artistic experience.
Follow Columbia Narrative Medicine on Social Media