October Virtual Narrative Medicine Rounds with writer Eula Biss
"Having and Being Had," a talk by writer Eula Biss about her new book, an interrogation of work, leisure, luxury and capitalism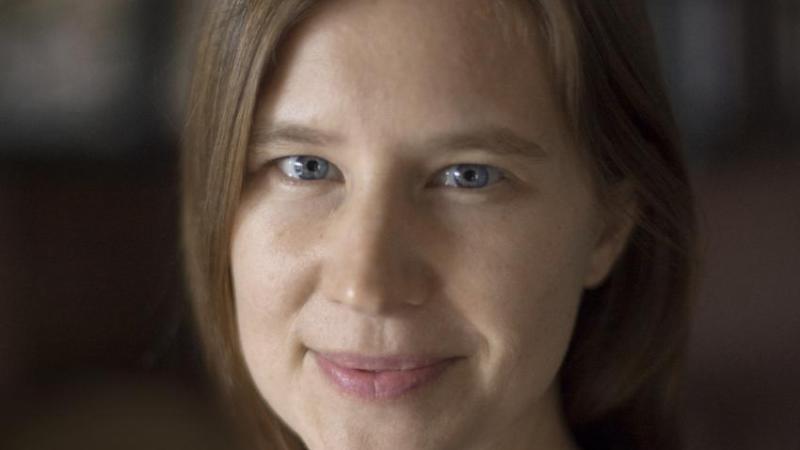 For our October Narrative Medicine Rounds, we welcome writer Eula Biss, who will speak about her new book Having and Being Had (Penguin, 2020), which Cathy Park Hong calls "a revelatory and necessary primer on how late capitalism affects our daily lives." The book explores the value system behind property ownership and the terms we use to understand, or misunderstand, our relationship to money and class. "Having and Being Had, rather than leading through narrative, turns individual words and phrases, like capitalism, consumers, great America, husbandry, art and work, into fields of inquiry in order to frame a life," writes Claudia Rankine, who calls the book, "a major achievement." Biss's talk will address the pressures that capitalism puts on work and discuss where she sees similarities and differences in how those pressures affect the work of medical professionals and artists. The writer will continue the discussion with Creative Director Nellie Hermann; a Q&A session will follow the presentation.
"Eula Biss is something of a specialist at handling our twitchiest, most combustible metaphors," Parul Sehgal writes in the New York Times Book Review. Biss, who has a longtime interest in the artistic possibilities of politically charged material, draws on both poetry and essay in work that often resists conventional genre classifications.
Her first book The Balloonists (2002) was written in prose, published as poetry and reviewed as both fiction and memoir. A feminist meditation on love and the limits of romance, The Balloonists chronicles a young woman's refusal of marriage and her attempt to live a new story. Notes from No Man's Land: American Essays (Graywolf 2009) is a personal exploration of whiteness and racial injustice in the United States with essays that move across time from Jim Crow lynchings to post-war white flight to contemporary gentrification. Notes from No Man's Land won the National Book Critics Circle Award for criticism.
On Immunity: An Inoculation (Graywolf 2014) is a wide-ranging investigation of the myths and metaphors surrounding vaccination. Written from the perspective of a new mother, it explores questions raised by parenting, privilege, feminism, environmentalism, science fiction and political power. On Immunity was a New York Times bestseller and a finalist for the National Book Critics Circle Award in criticism. In light of our current healthcare crisis, the issues addressed in On Immunity have an even greater relevance for us today.
Biss's work has been translated into over ten languages and has been recognized by a Guggenheim Fellowship, a National Endowment for the Arts Literature Fellowship, a Howard Foundation Fellowship, a Rona Jaffe Writers' Award, a 21st Century Award from the Chicago Public Library, and a Pushcart Prize. Her essays and poems have recently appeared in the New Yorker, the Guardian, the Times Literary Supplement, The Believer, Harper's, and the New York Times magazine. Biss holds an MFA in nonfiction writing from the University of Iowa and has taught writing at Northwestern University for fifteen years.
Novelist Nellie Hermann is Lecturer in Medical Humanities and Ethics at the Columbia Vagelos College of Physicians & Surgeons and Creative Director of Columbia Narrative Medicine. She has published two novels, The Cure for Grief and The Season of Migration, was a recipient of a NEA Literature grant and a Cullman Fellowship at the New York Public Library, and in 2018-19 was an inaugural fellow at Columbia's Institute for Ideas and Imagination in Paris, France.
Narrative Medicine Rounds are monthly rounds on the first Wednesday of the month during the academic year hosted by the Division of Narrative Medicine in the Department of Medical Humanities and Ethics at Columbia University Irving Medical Center. A recording of our Virtual Narrative Medicine rounds will be available following the live session on the Narrative Medicine YouTube channel. You can also listen to a podcast of past Rounds on iTunes or watch recent ones on YouTube.