September Narrative Medicine Rounds with Ricardo Nuila
"The People's Hospital," a talk with Ricardo Nuila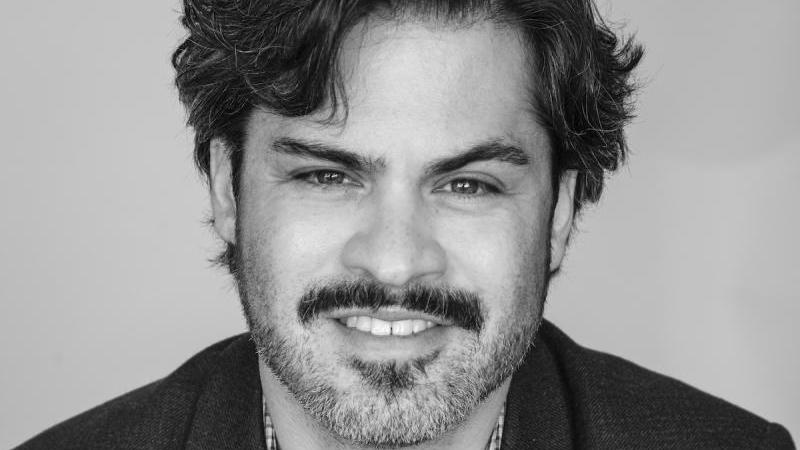 For our first Rounds event of the academic year we are thrilled to host Ricardo Nuila, author of the critically acclaimed The People's Hospital: Hope and Peril in American Medicine. Nuila is an internal medicine physician and hospitalist at Ben Taub Hospital in Houston, Texas, the hospital that his book depicts, and an associate professor at Baylor College of Medicine. The People's Hospital, described as a "compelling mixture of health care policy and gripping stories from the frontlines of medicine" by The Guardian, explores the question: where does an uninsured person go when turned away by hospitals, clinics, and doctors? Nuila delves with empathy into the experiences of his patients, braiding their dramas into a singular narrative that contradicts the established idea that the only way to receive good health care is with good insurance. As Linda Villarosa wrote about the book in The New York Times: "Nuila offers The People's Hospital as a...call to action, imploring more people to act to alleviate human suffering — with government, not charity, taking up this work."
Ricardo Nuila is a writer and an associate professor of medicine at Baylor College of Medicine. For the past thirteen years, he has worked as a hospitalist and attending at Houston's largest safety net facility, Ben Taub Hospital. Ricardo's essays and articles on health disparities have been featured in The New Yorker, The New York Times, Texas Monthly, The Atlantic, and The New England Journal of Medicine. Fictional works have appeared in The Best American Short Stories anthology, Guernica, and McSweeney's. He is the director of the Humanities Expression and Arts Lab (HEAL) at Baylor, which integrates arts and humanities into medical education and has received a Association of American Medical Colleges (AAMC) grant supporting its work. His first book, The People's Hospital: Hope and Peril in American Medicine was featured on NPR's Fresh Air with Terry Gross. In its review, The New York Times notes that Ricardo is a "skillful writer who humanizes his points in meticulous and compassionate detail through focusing primarily on the stories of five Ben Taub patients."
Nuila will be joined for his talk by moderator Mark Kissler. Mark Kissler, M.D., M.S., is a graduate of Columbia University's Narrative Medicine program, and earned his M.D. at Baylor College of Medicine. He completed residency in combined internal medicine and pediatrics at the University of Colorado. He is currently an assistant professor of hospital medicine at the University of Colorado School of Medicine. He is also course director for Foundations of Health Humanities for the University of Colorado Center For Bioethics and Humanities, the CU Clinical Elective in Narrative Medicine for internal medicine residents, and health humanities courses at the University of Colorado Boulder campus.
Narrative Medicine Rounds are monthly rounds on the first Wednesday of the month during the academic year hosted by the Division of Narrative Medicine in the Department of Medical Humanities and Ethics at Columbia University Irving Medical Center. Rounds are supported by live captioning. If you have any other accessibility needs or concerns, please contact the Office of Disability Services at 212-854-2388 or disability@columbia.edu at least 10 days in advance of the event. We do our best to arrange accommodations received after this deadline but cannot guarantee them. A recording of our Virtual Narrative Medicine rounds is available following the live session on the Narrative Medicine YouTube channel, and you can watch other recent Rounds events there.