September Narrative Medicine Rounds with Reginald Dwayne Betts
"An Hour with Reginald Dwayne Betts: Prison, Law, Poetry"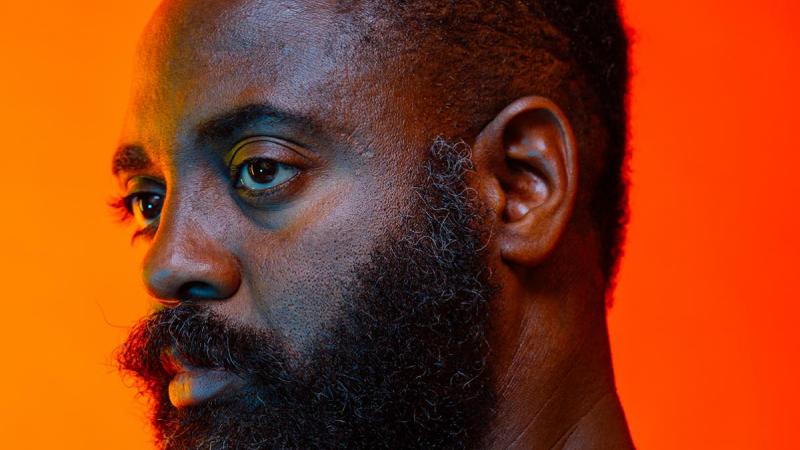 For our first Narrative Medicine Rounds of the 2021-22 academic year we were honored to welcome Reginald Dwayne Betts, award winning author, poet, lawyer, and outspoken advocate for criminal justice reform. Betts will be in conversation with Professor Robert Sember of Eugene Lang College and poet and social activist Alejo Rodriguez. 
Betts transformed himself from a sixteen-year old kid sentenced to nine-years in prison to a critically acclaimed writer and graduate of the Yale Law School. He has written three collections of poetry: Bastards of the Reagan Era, Shahid Reads His Own Palm, and Felon. When he was awarded the PEN New England Award for poetry for his collection, Bastards of the Reagan Era, judge Mark Doty said: "Betts has written an indelible lament for a generation, a necessary book for this American moment." His memoir, A Question of Freedom: A Memoir of Learning, Survival, and Coming of Age in Prison, is the story of a young man confined in the worst prisons in the state of Virginia, where solitary confinement, horrific conditions, and the constant violence threatened to break his humanity. Instead, Betts used the time to turn himself into a poet, a scholar, and an advocate for the reform of the criminal justice system.
Betts' latest collection of poetry, Felon, interrogates and challenges our notions of justice. Longtime New York Times critic, Michiko Kukatani calls Betts' work both "haunting and harrowing." A recent collaboration with visual artist Titus Kaphar lead to The Redaction, an exhibition of prints at MoMA PS1. Drawing inspiration and source material from lawsuits filed by the Civil Rights Corps on behalf of people incarcerated because of an inability to pay court fines and fees, The Redaction features poetry by Betts in combination with Kaphar's etched portraits of incarcerated individuals. Together, Betts' poems and Kaphar's printed portraits blend the voices of poet and artist with those of the plaintiffs and prosecutors, reclaiming these lost narratives and drawing attention to some of the many individuals whose lives have been impacted by mass incarceration.
Robert Sember teaches Interdisciplinary Arts at Eugene Lang College and is on the faculty of the Lang Prison Education Initiative.  He is co-chair of the 400 Years of Inequality initiative organizing committee and an associate at C4 Innovations where he supports recovery-oriented and community and peer-based programs to address mental health and substance use disorders.  Robert is a member of the international sound-art collective, Ultra-red, which helped establish Vogue'ology, an initiative by and for members of the African-American and Latino/a Lesbian, Gay, Bisexual and Transgender community in New York City. Robert was a 2009-2011 Vera List Center for Art and Politics Fellow.  He is the recipient of the New School's Distinguished Teaching (2016) and Social Justice (2018) teaching awards.
Alejo Rodriguez is a social justice activist for restoring the human dignities of those who have been impacted by the criminal justice system. He is a public speaker, a published poet, an event organizer, and screenwriter. Alejo also serves as an executive board member of the Broadway Advocacy Coalition and the Parole Preparation Project, a Columbia Law School Center for Institutional and Social Change fellow and Columbia Law School Adjunct Professor and author of The Obscure Legacy of Mass Incarceration, CUNY Law Review. Alejo's creative arts interests started with poetry which led to being a recipient of several PEN Prison Writers Awards, including publications in Doing Time: Anthology of 25 Years of PEN prison writers and The Outlaw Bible of American Poetry. A founding media literacy teaching artists for Tribeca Film Institute's Community Screening Series at Otisville Correctional Facility for incarcerated men. His educational background includes a Masters of Professional Studies degree from New York Theological Seminary and a Bachelors of Liberal Arts degree from Syracuse University.
Narrative Medicine Rounds are monthly rounds on the first Wednesday of the month during the academic year hosted by the Division of Narrative Medicine in the Department of Medical Humanities and Ethics at Columbia University Irving Medical Center. A recording of this Virtual Narrative Medicine rounds will be made available temporarily following the live session only for those registered for the event but who are unable to attend during the live session, but we will not be offering an archived recording of this event. You can also listen to a podcast of past Rounds on iTunes or watch more recent ones on the Narrative Medicine YouTube Channel.