May Narrative Medicine Rounds with Suleika Jaouad
"Between Two Kingdoms," a talk with writer and speaker Suleika Jaouad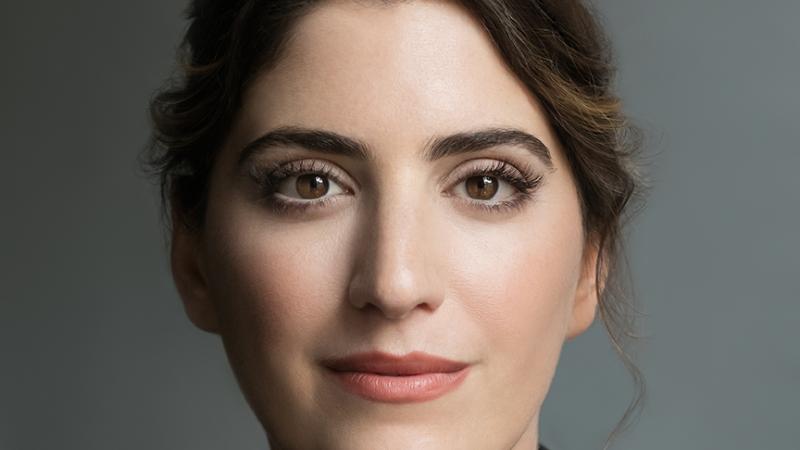 For our May Narrative Medicine Rounds we were beyond excited to welcome Suleika Jaouad, whose recently published memoir Between Two Kingdoms was an instant New York Times bestseller. Called "elegant and heartbreaking" by Siddhartha Mukherjee and "a work of breathtaking creativity" by Elizabeth Gilbert, the book is the story of Jaouad's journey through a cancer diagnosis and treatment, beginning when she was just 22, and the cross-country road trip she took in the wake of her recovery.
"What she learned on this trip is that the divide between the sick and the well is porous, that the vast majority of us will travel back and forth between these realms throughout our lives." In the New York Times review of the book, Chanel Miller writes: "Her writing restores the moon, lights the way as we learn to endure the unknown." 
Jaouad is the author of the Emmy-winning New York Times column "Life, Interrupted," and has written reported features, essays and commentary for The New York Times Magazine, The Atlantic, Vogue, and NPR, among other publications. A highly sought-after speaker, her mainstage TED Talk was one of the ten most popular of 2019 and has nearly four million views. She is also the creator of the Isolation Journals, a community creativity project founded during the Covid-19 pandemic to help others convert isolation into artistic solitude; over 100,000 people from around the world have joined.
Our moderator for the evening was novelist Nellie Hermann. Nellie is Lecturer in Medical Humanities and Ethics at the Columbia Vagelos College of Physicians & Surgeons and Creative Director of Columbia Narrative Medicine. She has published two novels, The Cure for Grief and The Season of Migration, was a recipient of a NEA Literature grant and a Cullman Fellowship at the New York Public Library, and in 2018-19 was an inaugural fellow at Columbia's Institute for Ideas and Imagination in Paris, France.
Narrative Medicine Rounds are monthly rounds on the first Wednesday of the month during the academic year hosted by the Division of Narrative Medicine in the Department of Medical Humanities and Ethics at Columbia University Irving Medical Center. A recording of our Virtual Narrative Medicine rounds will be made available following the live session on the Narrative Medicine YouTube channel. You can also listen to a podcast of past Rounds on iTunes or watch recent ones on YouTube.