Embodying Harm Reduction and Undoing Institutionalization: A Progressive Framework to Address Substance Use Disorder
Lee Westover (MS, OTR/L, Project Renewal) and Carli Wargo (CASAC, LCSW, Project Renewal)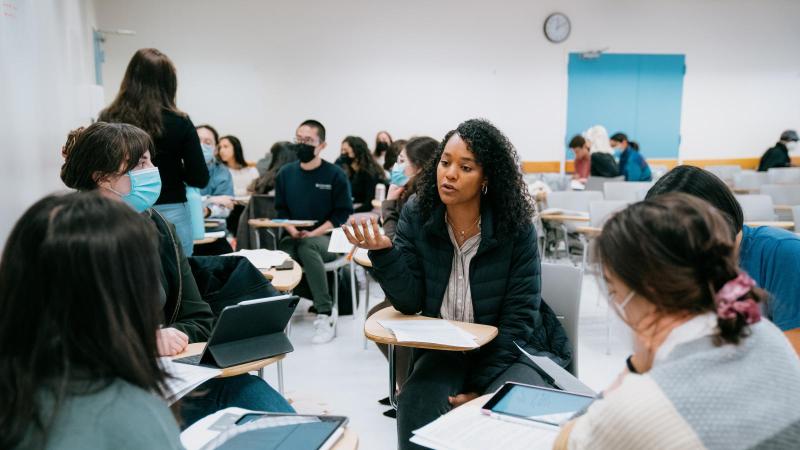 Over 100,000 people died as a result of overdose in the year ending April 2022. Homelessness in New York City has risen to levels not seen since the Great Depression. Substance use disorder (SUD) does not discriminate, thus, providers across all settings encounter it in their daily practice. In this workshop, the presenters will facilitate a deeper understanding of Harm Reduction (HR) as a treatment framework and how practitioners in a wide range of settings can apply HR principles in order to effectively support people who use drugs (PWUD).
While some elements of SUD are medically treatable, many harmful effects of substance use reach far beyond the clinic and medical care. Homelessness both results from and precipitates SUD. Institutionalization from periods spent in shelters or incarceration had a negative impact on recovery and community integration. Abstinence is not a realistic or desired goal for many PWUD. Social service organizations and health care providers can impede recovery if they inadvertently support social exclusion, shame, and stigma that is already acutely experienced by PWUD. In order to provide effective treatment, individual providers must take responsibility for addressing these barriers in order to support long-term recovery and daily function.
HR is much more than provision of clean needles and safe use spaces, although these elements are essential for the safety of PWUD. Treatment informed by HR acknowledges that the client or patient is the agent of change and provides a framework that supports individual dignity and respect - and thus recovery.
Workshop Outline:
- Presenter introductions
- Substance use: Barriers to function
- - Systemic racism
- - Homelessness
- - Incarceration
- Principles of Harm Reduction: More than needle exchanges
- Application of Harm Reduction principles: Case studies
- Interactive learning:
- - Matching Harm Reduction principles to specific professions and practices
- - Setting individual Harm Reduction goals
- - Q&A