December Virtual Narrative Medicine Rounds with Alex Vitale
"Police Violence as Public Health Threat: Exploring the Alternatives," a talk by author and professor Alex S. Vitale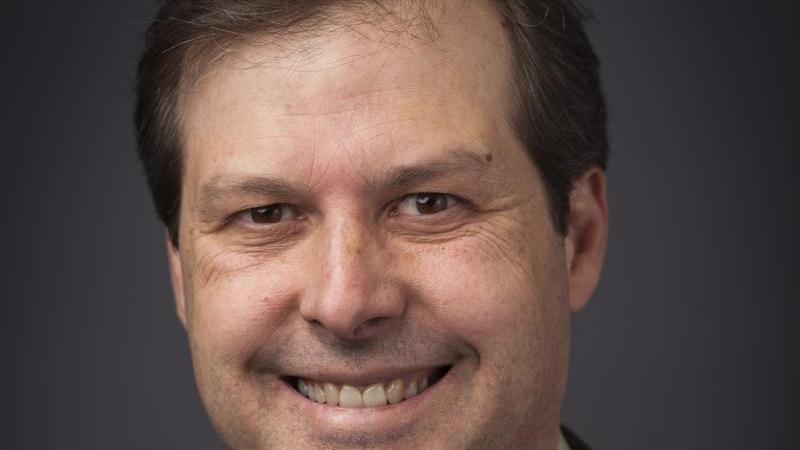 For our December Narrative Medicine Rounds, we welcome Alex S. Vitale, who is a Professor of Sociology and Coordinator of the Policing and Social Justice Project at Brooklyn College and a Visiting Professor at London Southbank University. He has spent the last 30 years writing about policing and consults both police departments and human rights organizations internationally. Professor Vitale will give a talk on "Police Violence as Public Health Threat: Exploring the Alternatives." Our moderator for the event is Seth J. Prins, PhD MPH, an Assistant Professor of Epidemiology and Sociomedical Sciences at Columbia University.
Professor Vitale is the author of City of Disorder: How the Quality of Life Campaign Transformed New York Politics and The End of Policing. His academic writings on policing have appeared in Policing and Society, Police Practice and Research, Mobilization, and Contemporary Sociology. He is also a frequent essayist, whose writings have been published in The NY Times, Washington Post, The Guardian, The Nation, Vice News, Fortune, and USA Today. He has also appeared on CNN, MSNBC, CNBC, NPR, PBS, Democracy Now, and The Daily Show with Trevor Noah.
Moderator Seth Prins is an Assistant Professor of Epidemiology and Sociomedical Sciences at Columbia University, whose two programs of research concern the collateral consequences of mass incarceration for public health, and the effects of the social division and structure of labor on mental illness. Two questions have motivated his work to date: First, what are the theoretical and methodological assumptions underlying the growing use of contested psychiatric categories, such as antisocial personality, to explain and assess the risk of exposure to the criminal justice system, particularly in the context of mass incarceration? Second, what can we learn about the distribution and determinants of mental illness by examining social class as a dynamic relational process, rather than an individual attribute? He is also Principal Investigator on a project to study the role of adolescent substance use as determinant and consequence of the school-to-prison pipeline, disentangling individual risk, social determinants, and group disparities. He explores these questions at the intersections of epidemiology, sociology, and criminology, combining theory-driven analysis with advanced quantitative methods. He is a social and psychiatric epidemiologist interested in pushing the boundaries of the discipline to encompass rich social theory.
Narrative Medicine Rounds are monthly rounds on the first Wednesday of the month during the academic year hosted by the Division of Narrative Medicine in the Department of Medical Humanities and Ethics at Columbia University Irving Medical Center. A recording of our Virtual Narrative Medicine rounds will be made available following the live session on the Narrative Medicine YouTube channel. You can also listen to a podcast of past Rounds on iTunes or watch recent ones on YouTube.