Co-Creating Resilience for Individuals Through Arts-Based Reflection
Martha Renn (Medical Student), Janine Inez (BFA, MSN, RN), Jane Bogart (EdD, MA, MCHES), Gail Albert Halaban (BA, MFA), and Brandon Mogrovejo (MD)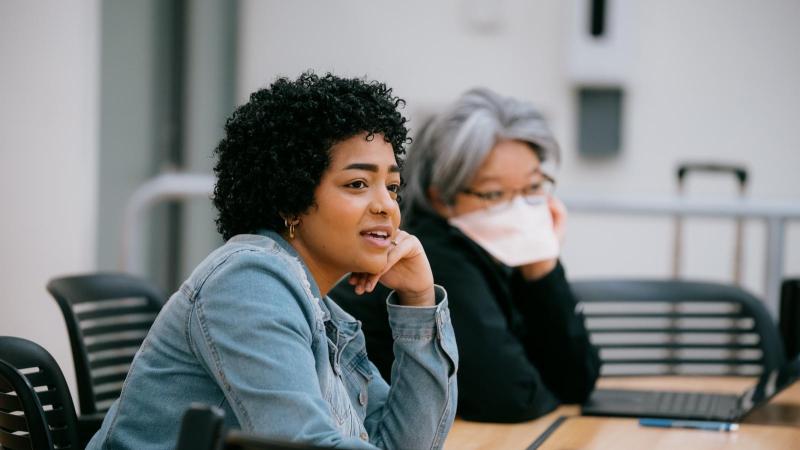 To provide ethical, responsive, accountable, and equitable care to individuals who seek it, healthcare providers must first be able to care for themselves under exceptionally challenging circumstances. Resilience, specifically, has come to be identified colloquially and professionally as a panacea for this predicament – however, its meaning has increasingly become diluted and amorphous. Moreover, a singular focus on personal responsibility to cultivate resilience fails to identify the role that powered healthcare structures play in exposing individuals to harmful, exploitative, and unequal work conditions.
In this workshop, we will invite participants to engage in defining and co-creating resilience through the artistic process of making zines, described by Rebecca Gilbert as "the intention to foster some kind of community; to educate; to have fun; those are all part of what a zine is." We will begin by providing a brief overview of resilience theory, critical theory as it relates to understanding power and how it functions, and the history of the zine. Learners will be placed into interprofessional groups of 3-4 and will be asked to introduce themselves and their school of training. We will provide materials (e.g., magazines, newspapers, glue, markers, paper) for learners to co-create a zine responding to a prompt about resilience.
Each group will exchange their zine with another group, paying attention to the process of creating their zines in interprofessional teams.
Our hope from this workshop is to explore what resilience is and what it is not; to consider the limits of resilience; to challenge a schema that the responsibility of fostering resilience rests solely on the individual. Following the workshop, we will scan and send the zines to participants to share their work as they see fit.
Schedule:
Overview presentation: 10m
Group work time: 50m
Group zine exchange: 10m
Wrap-up: 5m
Co-facilitators will moderate 2-3 groups.