April Narrative Medicine Rounds with Jase Miles-Perez
"Dual Dialogue: Reflections on Narrative Medicine and TV writing," a talk with screenwriter Jase Miles-Perez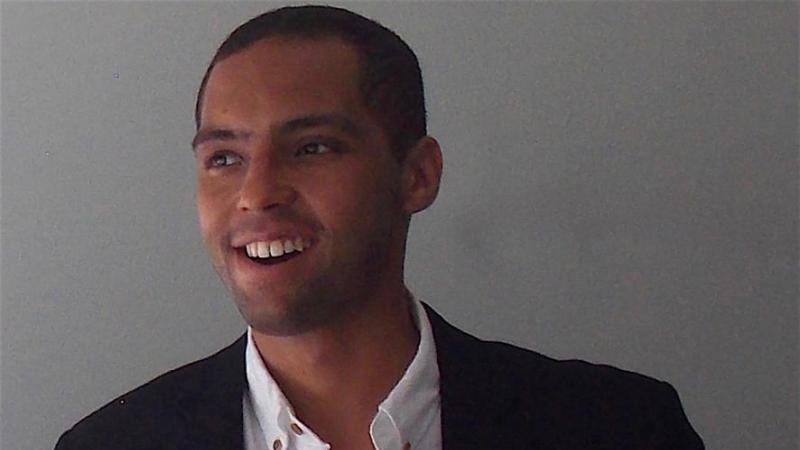 For our April Narrative Medicine Rounds we were delighted to welcome writer, producer, and Narrative Medicine alumnx Jase Miles-Perez! Currently a writer for Grey's Anatomy, the record breaking medical drama now in its 17th Season on ABC, Jase has worked in various capacities on major studio and independent films, including as an Executive Producer of the 2016 web series We've Been Around, an anthology of short films about transgender pioneers released by Focus Features. In 2008, Jase took a detour from film to pursue his passion for the field of Medical Humanities. As a member of the inaugural class of Columbia University's graduate program in Narrative Medicine, he went on to teach at Columbia University and Medical College, and CUNY School of Medicine. Jase will speak with us about the experience of translating the real world to television and film, the work of writing in a collaborative environment, and more. As a native New Yorker, Jase is always happy to dish on the Upper West Side, Bodegas vs Delis, Upstate vs The Beach, yesteryear and bargains, and the profound torments of Knicks fandom!
Jase was in conversation for the evening with Narrative Medicine Associate Director Maura Spiegel, PhD, who is herself a film scholar and a professor of English who has been teaching fiction and film at Columbia University and Barnard College for the past 20-odd years. She also teaches in the Narrative Medicine Master's program and offers film courses to first-year medical students. She was the co-editor-in-chief of the journal Literature and Medicine for 7 years, and she has co-Authored The Grim Reader: Writings on Death, Dying and Living On, The Breast Book: An Intimate and Curious History, and, with other members of the Narrative Medicine faculty, The Principles and Practice of Narrative Medicine.  She writes on numerous topics related to narrative, and has most recently written a book on the life and work of movie director Sidney Lumet called Sidney Lumet: A Life.
Narrative Medicine Rounds are monthly rounds on the first Wednesday of the month during the academic year hosted by the Division of Narrative Medicine in the Department of Medical Humanities and Ethics at Columbia University Irving Medical Center. A recording of our Virtual Narrative Medicine rounds will be made available following the live session on the Narrative Medicine YouTube channel. You can also listen to a podcast of past Rounds on iTunes or watch recent ones on YouTube.