April Narrative Medicine Rounds with Anna DeForest
"Anna DeForest: A History of Present Illness"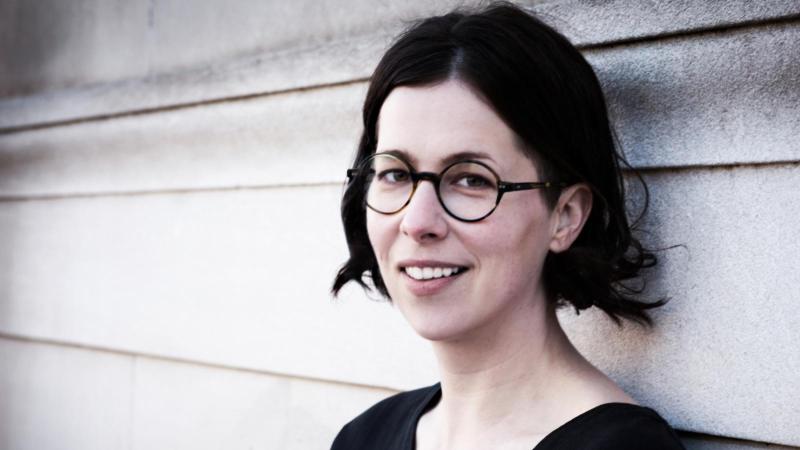 For our April Rounds we hosted Anna DeForest, neurologist and palliative care physician and author of the novel A HISTORY OF PRESENT ILLNESS, called "brutal and brave...one of the best in the 'making of a doctor' genre" by Booklist. The novel is DeForest's debut, and marks her as a significant new voice in the literary world, bringing truths in her fiction that many of us have no access to. According to The New York Times, "A HISTORY OF PRESENT ILLNESS offers us the perspective of a doctor who feels everything. Her writing is dreamlike and fragmentary, a sequence of vivid scenes that the reader must piece together, like a puzzle, to understand who exactly is telling us this story. The answer, tucked in the book's last pages, is a revelation."
Anna's work has appeared in the Alaska Quarterly Review, the Journal of the American Medical Association, the New England Journal of Medicine, and The Paris Review. Anna has an MFA from Brooklyn College and an MD from Columbia University, and currently works in palliative care at Memorial Sloan Kettering Cancer Center in New York City.
Narrative Medicine Rounds are monthly rounds on the first Wednesday of the month during the academic year hosted by the Division of Narrative Medicine in the Department of Medical Humanities and Ethics at Columbia University Irving Medical Center. Rounds are supported by live captioning. If you have any other accessibility needs or concerns, please contact the Office of Disability Services at 212-854-2388 or disability@columbia.edu at least 10 days in advance of the event. We do our best to arrange accommodations received after this deadline but cannot guarantee them. A recording of our Virtual Narrative Medicine rounds is available following the live session on the Narrative Medicine YouTube channel, and you can watch other recent Rounds events there.