COVID-19 Virtual Events
Resources for Research, Practice, and Teaching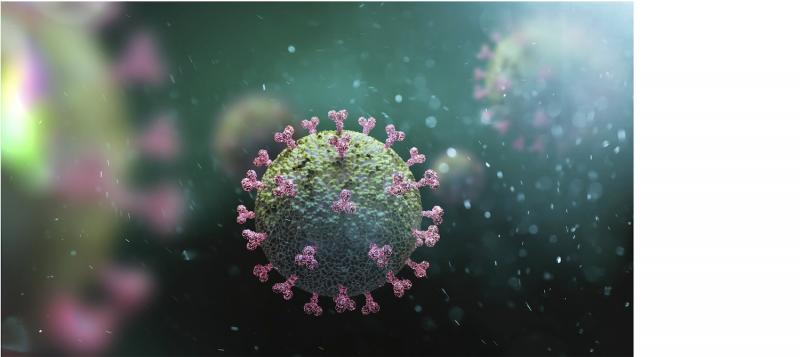 Upcoming Events & Virtual Event Series
Presented by MIT.
September 11: What is a "Pandemic"?
Kavita Sivaramakrishnan, Columbia University
Sylvia Hood Washington, Environmental Health Research Associates, LLC        
September 18: Race and Pandemics
Adia Benton, Northwestern University
Kathryn Olivarius, Stanford University
October 2: Cities and the Plague
Cindy Ermus, University of Texas at San Antonio
Martin Melosi, University of Houston
October 9: Immigration and Contagion
Nayan Shah, University of Southern California
Natalia Molina, University of Southern California
October 23: Demography and Biopower
Anne McCants, MIT
John Brown, Clark University
October 30: Public Health, Biopower, and Inequality
Carlo Caduff, King's College London
Amy Moran-Thomas, MIT
November 13: Plants and Plagues
Jean Beagle Ristaino, North Carolina State University
John McNeill, Georgetown University
Tristan Brown, MIT
November 20: Sovereignties, Plagues, and Policing
Mary Augusta Brazelton, University of Cambridge
Laura Spinney, independent writer and science journalist
December 4: Premodern Pandemics
Nükhet Varlik, University of South Carolina
Michael McCormick, Harvard University (tentative)
Presented by the American Public Health Association.
Racism is a Public Health Crisis
Reimagining and Redefining Public Safety in a Structure of State Sanctioned, Anti-Black Violence
A free, half-day summit hosted by the California Endowment on the eve of APHA's 2020 Annual Meeting and Expo
Oct. 24, 12-4 p.m. ET (10 a.m.-2 p.m. MT)
"Violence" is often used to label the visible response of people who have endured traumatic experiences rooted in a system originally designed to deny the human rights of Black People.
Challenging how we see "violence" and understanding who the beneficiaries are of government "safety protocols" is the critical, anti-racist work of health equity. Grassroots movements and innovative projects with equity frameworks redirect our focus toward root causes of disparities, disempowerment and disease while practicing communities of belonging. These — sometimes seen as unconventional, imposing and disruptive — methods are actually the dismantling of unhealthy communities while laying the foundation for health transformation.
Attend the summit to learn more about this important work and how some Sacramento-based organizations are sparking change.
Presented by the National Low Income Housing Coalition.
Ta-Nehisi Coates to Address "Racial Equity and Housing Justice During and After COVID-19" on October 6!
NYU's Arthur L. Carter Journalism Institute, and NLIHC for a conversation on "Racial Equity and Housing Justice during and after COVID-19" on October 6, at 1 pm ET. Register today for this live-stream event at: https://bit.ly/32yRqi6. Be sure to submit questions for Ta-Nehisi through the registration page or via social media using #RacialEquityandCOVID
Ta-Nehisi Coates is a distinguished writer in residence at NYU's Arthur L. Carter Journalism Institute. He is the author of the bestselling books The Beautiful Struggle, We Were Eight Years in Power, and Between The World And Me, which won the National Book Award in 2015.  Ta-Nehisi is a recipient of a MacArthur Fellowship. He is also the current author of the Marvel comics The Black Panther and Captain America.
As an author and thought leader, Ta-Nehisi has been a vital voice in shaping the discourse on race in the United States and globally. His seminal article in The Atlantic, "The Case for Reparations," discusses thirty-five years of racist housing policy that led to the inequities still plaguing housing in the U.S. Please join us for this conversation with Ta-Nehisi Coates on "Racial Equity and Housing Justice During and After COVID-19" on October 6 at 1 pm ET. Register at: https://bit.ly/32yRqi6
Presented by the Mellon-Sawyer Seminar on Trust and Mistrust of Science and Experts at Columbia University.
How should modelers communicate the uncertainty inherent in their models without undermining trust? What does it mean to trust a probabilistic forecast? Do models incorporating assumptions about public behavior need to be understood and trusted by the public being modeled? Should modelers try to influence the public and decision-makers or should we be worried that such attempts might backfire and lead to loss of trust? We will explore all these questions and many more with the help of epidemiologists and public health experts including Matthew Biggerstaff, Ronald S. Braithwaite, Jennifer Nuzzo, Caitlin Rivers, and Jeffrey Shaman. Moderated by Gil Eyal.
For more readings, extended bios, and more, visit our webpage.
To register for the talk, click here.
Presented by the Petrie-Flom Center for Health Law Policy, Biotechnology, and Bioethics at Harvard Law School
In light of the COVID-19 pandemic, this panel discussion will be held virtually, as an online webinar. To ensure that you will receive access to the livestream and be kept up to date on any changes to the event, register now. We will send out a link to the livestream of the event to all registrants the day before the event.
Structural racism pervades all facets of society, from education, to housing, to law enforcement.  The COVID-19 pandemic has highlighted the health disparities that result from this systemic and structural racism.
The Petrie-Flom Center has asked leading scholars in law, public health, history, sociology, and other fields to explore these issues for a digital symposium on the Bill of Health blog. The focus of the symposium is to unpack how critical race theories and other strands of racial justice scholarship can inform health care, public health, and other areas of law to improve health outcomes among minorities.
To mark the launch of the symposium and to kick off the semester, a panel of contributors will participate in a moderated discussion of some of these pressing questions, including: Which social determinants of health have the greatest effects on race hierarchies? Does the health care system itself exacerbate racial health disparities? And which legislative changes, litigation strategies, or enforcement actions by federal agencies, might work as a tool to combat health disparities?
Join the conversation on Twitter with @PetrieFlom using #RaceandHealth.
COVID-19 has had devastating impacts on all facets of our lives, including our health, our livelihoods, and our communities. These impacts, far from being isolated, intersect in a plethora of ways, and understanding those intersections is critical to facing them, and ultimately overcoming them.
Join National Nurses United for a five-part webinar series that will break down the challenges caused by the pandemic, the underlying problems that have helped make these challenges worse, and what we can do to solve these problems. You can join all five webinars, some, or just one, depending on your interests.
Protecting Workers' Lives and Livelihoods in Times of Crisis
Thursday, July 30th at 5pm PT/8pm ET
Essential Work, Gender Health Equity, and COVID-19
Thursday, August 6th at 5pm PT/8pm ET
COVID-19 and the Future of Our Health Care System
Thursday, August 13th at 5pm PT/8pm ET
Racial Health Disparities and COVID-19
Thursday, August 20th at 5pm PT/8pm ET 
COVID-19 and the Climate Crisis
Thursday, August 27th at 5pm PT/8pm ET
The impacts of the novel coronavirus are being felt across the world, and in all domains of our lives, from physical and mental health, to job security, housing, and family life. Existing inequalities are more visible than ever, with the burdens of the crisis falling on some much more than others. Some governments are exploiting the crisis to crackdown on civil liberties. This series brings together scholars and practitioners to discuss the threats we face, and how we might respond.
The series is organized by the Columbia Law School Human Rights Institute, Duke Law's International Human Rights Clinic, Columbia Law School's Center for Gender and Sexuality Law, and Just Security. 
See upcoming events in this series here.
Sharing the latest in COVID-19 research at Columbia
Columbia University researchers and clinicians are invited to join these regular virtual symposia on COVID-19. Researchers and clinicians at all career stages are welcome to educate themselves about Columbia's efforts against this unprecedented threat to our society.
Symposia are held weekly on Wednesdays unless otherwise noted. Links to register for upcoming symposia are posted below.
To attend future events, visit the COVID-19 Virtual Symposium Series page.
To watch prior recordings of the symposium, visit the Zuckerman Institute Youtube.
Presented by a partnership between the American Public Health Association and the National Academy of  Medicine.
To read transcripts and see materials from past webinars, visit COVID-19 Conversations.
Past Events & Materials