COVID-19 Virtual Events
Resources for Research, Practice, and Teaching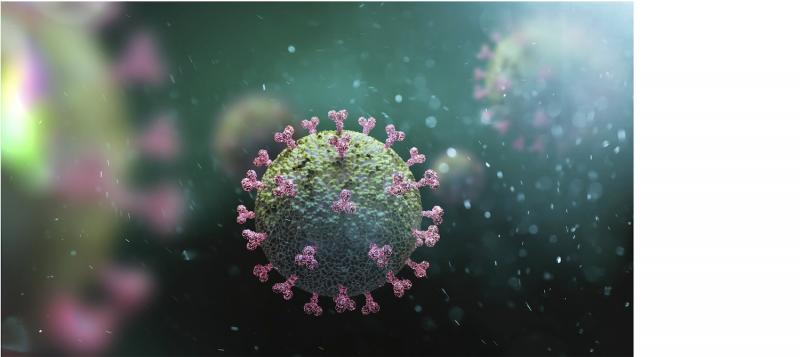 Upcoming Events & Virtual Event Series
Presented by MIT.
September 11: What is a "Pandemic"?
Kavita Sivaramakrishnan, Columbia University
Sylvia Hood Washington, Environmental Health Research Associates, LLC
September 18: Race and Pandemics
Adia Benton, Northwestern University
Kathryn Olivarius, Stanford University
October 2: Cities and the Plague
Cindy Ermus, University of Texas at San Antonio
Martin Melosi, University of Houston
October 9: Immigration and Contagion
Nayan Shah, University of Southern California
Natalia Molina, University of Southern California
October 23: Demography and Biopower
Anne McCants, MIT
John Brown, Clark University
October 30: Public Health, Biopower, and Inequality
Carlo Caduff, King's College London
Amy Moran-Thomas, MIT
November 13: Plants and Plagues
Jean Beagle Ristaino, North Carolina State University
John McNeill, Georgetown University
Tristan Brown, MIT
November 20: Sovereignties, Plagues, and Policing
Mary Augusta Brazelton, University of Cambridge
Laura Spinney, independent writer and science journalist
December 4: Premodern Pandemics
Nükhet Varlik, University of South Carolina
Michael McCormick, Harvard University (tentative)
Presented by the Hastings Center as part of the "Securing Health in a Troubled Time: Equity, Ethics, and the Common Good
Dr. Anthony Fauci will be the featured guest in an online Hastings Center discussion next month. The nation's top infectious disease official will be Hastings president Mildred Solomon's guest. They will examine the ethical issues raised by the erosion of trust in science and explore how we can improve public understanding. What civic innovations can build trust and respectful dialogue? What is the proper balance between safety and speed when developing new therapeutics and vaccines? And who should decide when scientists and members of the public disagree? This event is being announced first to Hastings e-newsletter subscribers, and early registrants will have the opportunity to ask questions in an interactive Q & A segment.
Register here.
Presented by Columbia University Vagelos College of Physicians and Surgeons
"COVID-19 in South Africa: medical, scientific and political challenges"

Salim Abdool Karim, PhD
CAPRISA Professor of Global Health (in Epidemiology)
Columbia University, Mailman School of Public Health

Wednesday, November 18, 2020
4:30 p.m.

This activity has been approved for
AMA PRA Category 1 Credit ™

The Columbia University Vagelos College of Physicians and Surgeons designates this live activity for a maximum of 1.0 AMA PRA Category 1 Credit™. Physicians should claim only the credit commensurate with the extent of their participation in the activity.

To register, visit: https://columbiacuimc.zoom.us/webinar/register/WN_e36vAVe9RmC68158vsFEfw
Presented by the Green Foundation, as the William C. Stubing Memorial Lecture
You are invited to join us for The Greenwall Foundation's William C. Stubing Memorial Lecture on Monday, November 16, at 6:30 pm EDT.

Keith Wailoo, PhD, Henry Putnam University Professor of History and Public Affairs at Princeton University, will discuss Whose Pain Matters? Reflections on Race, Social Justice, and COVID-19's Revealed Inequalities.

We are excited to partner with the NYU School of Global Public Health and its Center for Bioethics to bring this year's Lecture to a national audience as a live webinar and moderated Q&A session. Reserve your spot early here; registration is free.
Presented by the Columbia Irving Institute for Clinical and Trnaslational Research
Dr. Norris is Professor of Medicine, UCLA Division of General Internal Medicine and Health Services Research is an expert on health equity in health and healthcare. He will discuss the role of structural determinants and structural racism in shaping health inequities, and the role of bias in healthcare, with implications for interventions and implementation science. Dr. Norris is also a Keynote speaker for the NIH/Academy Health 13th Annual Conference on the Science of Dissemination and Implementation in Health.
Register here: https://cumc.co1.qualtrics.com/jfe/form/SV_6gsDrCTbLei0Lzv
Presented by Johns Hopkins University Berman Institute of Bioethics
Ruha Benjamin, PhD
Viral Justice: Pandemics, Policing, and Public Bioethics
Log-In: https://jh.zoom.us/j/93866680533?pwd=R2Vyb2luSWhhT09VZFM5d2ZqN2tKdz09
Passcode: Benjamin
In this talk, Ruha Benjamin examines the twin crises of COVID-19 and police violence, mapping the multiple vectors through which racism gets under the skin, into the blood stream, attacking our bodies and body politic. She offers a theory of change, viral justice – as a practical and principled approach to transmuting a hostile racial climate into one that is more habitable, hopeful, and just.
Ruha Benjamin is Associate Professor of African American Studies at Princeton University, Founding Director of the Ida B. Wells Just Data Lab, and author of the award-winning book Race After Technology: Abolitionist Tools for the New Jim Code (2019), among other publications. Benjamin is the recipient of numerous awards and fellowships including from the American Council of Learned Societies, National Science Foundation, Institute for Advanced Study, andthe President's Award for Distinguished Teaching at Princeton. For more info, please visit www.ruhabenjamin.com
Presented by the Columbia University Mailman School of Public Health as part of the Dean's Seminar Series on Chronic Disease
Featuring:

Bruce Gellin, M.D., M.P.H.
President, Global Immunization
Sabin Vaccine Institute

Ronald Bayer, PhD
Professor, Sociomedical Sciences
Columbia University Mailman School of Public Health
Presented by the American Public Health Association.
Racism is a Public Health Crisis
Reimagining and Redefining Public Safety in a Structure of State Sanctioned, Anti-Black Violence
A free, half-day summit hosted by the California Endowment on the eve of APHA's 2020 Annual Meeting and Expo
Oct. 24, 12-4 p.m. ET (10 a.m.-2 p.m. MT)
"Violence" is often used to label the visible response of people who have endured traumatic experiences rooted in a system originally designed to deny the human rights of Black People.
Challenging how we see "violence" and understanding who the beneficiaries are of government "safety protocols" is the critical, anti-racist work of health equity. Grassroots movements and innovative projects with equity frameworks redirect our focus toward root causes of disparities, disempowerment and disease while practicing communities of belonging. These — sometimes seen as unconventional, imposing and disruptive — methods are actually the dismantling of unhealthy communities while laying the foundation for health transformation.
Attend the summit to learn more about this important work and how some Sacramento-based organizations are sparking change.
Zoom Webinar
Featuring: Gita Sen, PhD
Distinguished Professor and Director Ramalingaswami Centre on Equity and Social Determinants of Health Public Health Foundation of India
Organizer:
Office of the Dean, Columbia Global Centers | Mumbai
Invitation Limited to: Open to the Columbia Community
Learn More
The annual Yusuf Hamied Distinguished Lectures - one in Mumbai and one in New York City - honor outstanding individuals whose work has advanced our understanding of global health challenges. We thank our Columbia Mailman board member Dr. Yusuf K. Hamied for his generosity in establishing this distinguished lecture series, which enables our institution to strengthen and build academic relationships with the public health research community in India, in collaboration with our partner, the Columbia Global Centers | Mumbai.
Register here: https://columbiacuimc.zoom.us/webinar/register/WN_i1zAJuFZRLyijfmEzhgJAA
COVID-19 has had devastating impacts on all facets of our lives, including our health, our livelihoods, and our communities. These impacts, far from being isolated, intersect in a plethora of ways, and understanding those intersections is critical to facing them, and ultimately overcoming them.
Join National Nurses United for a five-part webinar series that will break down the challenges caused by the pandemic, the underlying problems that have helped make these challenges worse, and what we can do to solve these problems. You can join all five webinars, some, or just one, depending on your interests.
Protecting Workers' Lives and Livelihoods in Times of Crisis
Thursday, July 30th at 5pm PT/8pm ET
Essential Work, Gender Health Equity, and COVID-19
Thursday, August 6th at 5pm PT/8pm ET
COVID-19 and the Future of Our Health Care System
Thursday, August 13th at 5pm PT/8pm ET
Racial Health Disparities and COVID-19
Thursday, August 20th at 5pm PT/8pm ET
COVID-19 and the Climate Crisis
Thursday, August 27th at 5pm PT/8pm ET
The impacts of the novel coronavirus are being felt across the world, and in all domains of our lives, from physical and mental health, to job security, housing, and family life. Existing inequalities are more visible than ever, with the burdens of the crisis falling on some much more than others. Some governments are exploiting the crisis to crackdown on civil liberties. This series brings together scholars and practitioners to discuss the threats we face, and how we might respond.
The series is organized by the Columbia Law School Human Rights Institute, Duke Law's International Human Rights Clinic, Columbia Law School's Center for Gender and Sexuality Law, and Just Security.
See upcoming events in this series here.
Sharing the latest in COVID-19 research at Columbia
Columbia University researchers and clinicians are invited to join these regular virtual symposia on COVID-19. Researchers and clinicians at all career stages are welcome to educate themselves about Columbia's efforts against this unprecedented threat to our society.
Symposia are held weekly on Wednesdays unless otherwise noted. Links to register for upcoming symposia are posted below.
To attend future events, visit the COVID-19 Virtual Symposium Series page.
To watch prior recordings of the symposium, visit the Zuckerman Institute Youtube.
Presented by a partnership between the American Public Health Association and the National Academy of Medicine.
To read transcripts and see materials from past webinars, visit COVID-19 Conversations.
Past Events & Materials